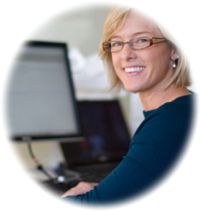 R T Resources in conjunction with the Scottish Qualifications Authority (SQA) and the Chartered Institute of Management, offer an SVQ in Management at SCQF 7 (Level 3) and SCQF 9 (Level 4).
All companies, large and small, rely on efficient Management. Without effective leadership and management no company can progress and expand to meet their business objectives.
The qualification consists of 7 units, 4 mandatory and 3 optional, chosen from subjects such as Implementing and Managing Change, Managing Financial Resources, and Managing Employees.
The qualification typically takes 9 to 12 months to achieve, and consists of creating a portfolio of work collated from projects and tasks undertaken within the workplace.
As with any vocational qualification it is important to select the correct level of qualification which best suits your job role, SCQF 7 is ideally suited for supervisors and team leaders, whilst SCQF 9 suits departmental managers responsible for a team within a department.
We would be happy to discuss your job role and advise in which qualification would suit you best, and to do this, please send us an email, or call us on 01292 290029.
You can also download our course guides by selecting the links below:
Modern Apprenticeships are funded by Skills Development Scotland so regardless of your employees age funding may be available. In some cases there may be a small Employer contribution to pay. 
You can also apply to undertake this course by completing our online application form.